WWW Wednesday is a meme currently hosted by Sam @ Taking on a World of Words and is basically an update on what you're reading. Anyone can join in – all you have to do is answer the Three Ws: 
What are you currently reading?
What did you recently finish reading?
What do you think you'll read next?
Don't forget to leave a link to your own post in the comments and take some time to check out other people's posts! 🙂 
---
CURRENTLY READING
The Nightingale by Kristin Hannah 
Yes, you're reading correctly. I haven't gotten anywhere with this still. It's not that I'm not excited about it, quite the contrary. I just don't have the time to get in this as I'd like to right now, so it has to wait. 😦
RECENTLY FINISHED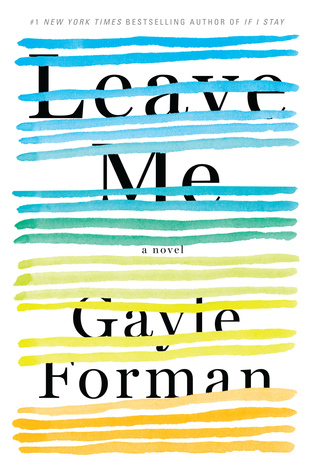 Leave Me by Gayle Forman  
Instead of continuing with The Nightingale, I got some reading for Netgalley done and finished Leave Me. It wasn't quite what I expected and hoped for I guess, but it was still an enjoyable read over all. Review following soon.
READING NEXT
All That Man Is by David Szalay 
Seeing as I haven't actually started anything new in the past week, what I said on last week's post still counts: I have some more reading to do for Netgalley and this one is next on the list.
---
 What's on your TBR for the week? Have you already read any of the books mentioned above? What did you think of them? Tell me in the comments! 🙂